CLEA Technologies as (immobilized) enzyme supplier
We are not an enzyme manufacturer. For all our products we either use your enzyme or commercially available enzymes. The vast majority of the products we deliver are in the first category: immobilized versions of customer specific enzymes. For example ketoreductases in pharma, amylases and cellulases for bio-ethanol or saccharide isomerases for food. Very diverse enzymes for very diverse applications.
We supply enzymes on gram scale, on kilo scale and on full industrial scale. Usually, these products are customer specific and not on our public portfolio. Some broadly applicable enzymes like CalB and Alcalase (TM), we supply off the shelf as (m)CLEA or on beads.
CLEAs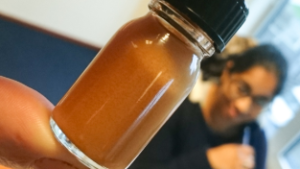 Cross-Linked Enzyme Aggregates. Carrier-free immobilized enzymes and hence a very high specific activity. Due to the covalent bonds CLEAs are non leaching. Applicable in aqueous and solvent systems. Proprietary technology. Low cost. Apart from the enzymes mentioned in the product overview, we do customer specific immobilizations. Fast and at a very reasonable price. Read more about CLEAs.
mCLEAs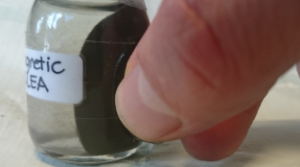 Small ferromagnetic particles are incorporated in a CLEA using our proprietary technology. The very high magnetic susceptability makes it easy to separate. Ideal when other solids are present or in emulsions, precipitations and fermentations.
BEADs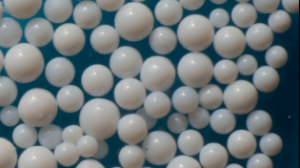 Carrier-bound immobilized enzymes. Variety in carriers and bonding. The influence of the nature of the carrier on the activity of the enzyme and the conversion is often underestimated. Apart from the enzymes mentioned in the product overview, we do customer specific immobilizations. Fast and at very reasonable costs.
Soluble enzymes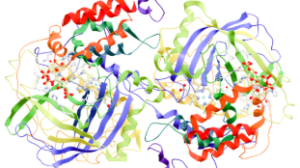 Available as liquid or as lyophilized powders, we provide a wide range of proteases, lipases, ketoreductases, transaminases, nitrile hydratases and nitrilases. Both on small scale for research purposes and on large scale commercial applications. The majority is available both as single enzyme as well as in a discovery platform.
Discovery platforms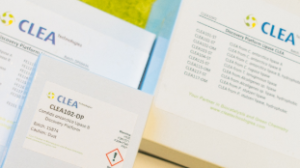 Both for research labs and universities, we have developed screening kits of the most popular enzyme families: lipases, proteases, ketoreductases and nitrile hydratases. Recently, we added a special CaLB kit to our portfolio with different forms of immobilization.
Due to our extensive experience in biocatalysis, if the budget is available, we strongly advise to consider our enzyme screening service as in many cases we see projects fail due to a lack of understanding the specific needs of enzymatic reactions.